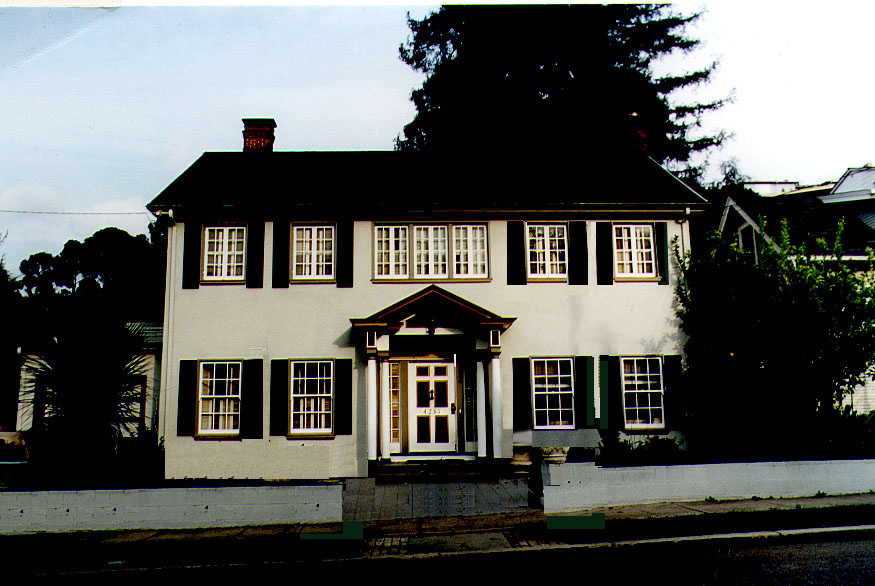 This lovely home, built in 1917, abounds with architectural detail both inside and out.
Some of the features and work that needs to be done are:
Spacious formal rooms including living room with an elegant fireplace, seperate dining room and a library that leads into the garden. We will need to put a new roof on the library and check the fireplace. All the carpets need to be removed and the wall paper has smoke in them so they need replacing. The floor were all stained from dog urine and needed to be completey replaced.
A kitchen with lots of storage and pantry plus a full bath with jacuzzi tub complete the main floor. Kitchen shape needs a complete make over. Its going to have to wait until we have the time and money. The Jacuzzi tub/bathroom doesnt fit in well in the flow of the house.
Upstairs includes includes a large master bedroom with a deck overlooking the garden. The deck is going to need to be replaced when the roof gets done. Hardwood floor 50% damaged.
Two additional bedrooms, a 1/2 bath and a laundry room. Demo the storage cabinets in the laundry room and the kitchen counter in the front bedroom. All carpets and wall paper to be removed. Floors to be removed in all but the laundry room.
Attached garage and basement. The garage is going to need a new roof. Replace any water damage. Basement needs something to guard against flooding. New furnance, new water heater, asbestos abatement, and replaced ducting.
Wonderful garden with fish pond. Its more fish pond then a garden. Grenaids go here then redo everything in the spring.
Offered at $419,000. Purchased for $414,000. Credits for some of the work.
Other problems:
Drains are not working well on the roof. Fix and channel the water away from the house.
Floors to be repalced, sanded and varnished.
Need to address the flow issue and move the 1/2 bath.
Read Montclarion Article, Real Estate Section
Friday, January 30, 1998
Read Mayor Morcom Article, Outlook section
Friday, April 18, 1997